Recently, I have been doing a lot of Fort Worth internet marketing to help drive online traffic to local business owners websites. When I start new campaigns, I generally choose one of the many leadpages alternatives and setup some landing pages to help convert online traffic into business leads.  These pages are normally on the clients domain name, but I also setup little microsites around the business niche.
I use these small websites to target different keywords and take up more real estate in the search engine results.
Normally, I use existing WordPress themes to quickly get these sites up and running. Since I launched MDLWP with the new Material Design framework from Google, I thought it would be nice to make my own lead generation theme.
This theme is actually just a clone of MDLWP with a new homepage layout. Here is a screenshot of the homepage: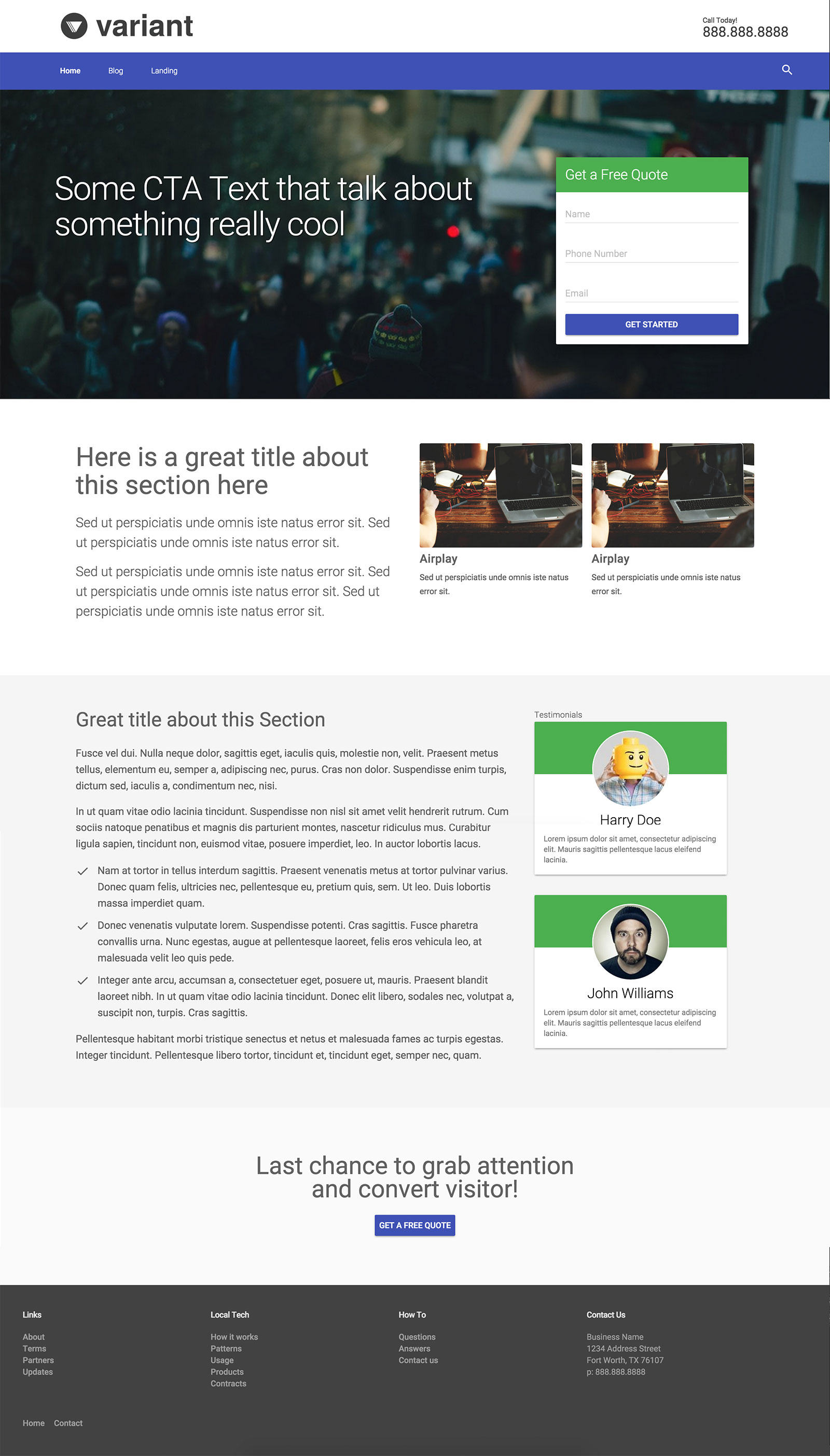 The theme includes all the features and components you would expect in a lead generation landing page. Some of these elements include:
large phone number in header
banner with call to action
simple lead generation form
content areas to call out different services
testimonials
bottom call to action
footer contact details
Again, this is a pretty standard lead generation landing page that is fully responsive and ready for any type of traffic. It is also important to note that the theme is just a start. It should be A/B tested to increase the conversion rates.
As of now, this WordPress theme is just a personal project that I will use for clients. If there is enough interest, I may package it up for general use.
Let me know in the comments section below your thoughts on the theme. What elements would you add/remove? What changes would you make?